WHO ARE WE?
The Lilydale Rifle Club was founded in 1887 and has been shooting at the Upper Yarra Rifle Range since 1969.
The Club Has disbanded due to war time restrictions and members heading overseas. It has then reformed 3 times.  The latest was in 1953 after the second world war.
We used to shoot at the old Henley Range in Lilydale at the bottom of Victoria Road in Lilydale.
When this range was closed we moved to the Upper Yarra Rifle Range, Wesburn, Victoria, Australia and have been there ever since.
We are an active and energetic Full-bore Rifle Club with Members that compete at Club, State and National level in both Traditional Target Rifle and F-Class Disciplines.
WHEN DO WE SHOOT?
Members shoot each Saturday afternoon starting around 12:30 pm, shooting distances from 300 to 700 yards in .308 and .223 calibres.
Our members range in age from teenagers to experienced shooters in their 80's.
A QUICK NOTE ON HUNTING RIFLES
Hunting rifles are generally not suitable for target shooting. They get hot too quickly and do not hold a group at the longer ranges…
We can however, potentially help you sight them in.
If you just want to shoot hunting rifles, I suggest you go to Little River.
For reference, the Club and Range are not associated with the SSAA.  We are part of the Victorian and National Rifle Associations (VRA and NRAA)
SO WHAT DO WE ACTUALLY DO…
Our Club shoots a regular programme of target shooting competition for weekly and annual trophies over distances from 300, 400, 500, 600 and 700 yards using target rifles, shooting from the prone position.
Alongside this we an have F-Class Competition at the Same distances for an set of weekly and annual trophies.
TYPES OF RIFLE USED IN COMPETITION
Target Rifle
This is the traditional discipline of shooting, which utilises mainly the 7.62mm and 5.56mm calibres, open metal peep sights and foresight rings, and slings to support the rifle in the prone shooting position. It still boasts the greater number of competitors of any Fullbore National Rifle Association category, and consequently is very competitive at the top level.
There are restrictions on rifle weight, projectiles, trigger weight, sighting magnification, and many other aspects such as thickness of padding in jackets and mats.
The target rifle category is a test of the basic shooting skills and in order to succeed at the top level requires a very steady hold, and excellent visual acuity.

We use dedicated, Heavy Barrel, Single Shot Target Rifles, mostly in .308 and .223 calibres with aperture sights or telescopic sights.
F-Class 
This category allows all the advantages of Scopes and Bipods and and removes some of the restrictions for the rifle.
F-Standard has the same specs for Target Rifle and is basically a stepping stone to F-Class Shooting by adding a scope and bipod or stand.
F-Open is for any calibre up to 8mm and the rifle's overall weight limit must not exceed 10kg , and the trigger can be much lighter (vigorous cycling of the bolt is considered safe).
F-TR is similar to -Standard but the projectile is free and the rifle must use a bipod rather than a stand. The Bipod is included in the weight limit.
Because of the expected performance levels in Open F-Class, a different set of targets is normally used, with smaller rings, making maximum scores more difficult to achieve.
COSTS
A suitable Target or F-Class Rifle will cost anywhere from $1,000 to $10,000 depending on class and equipment level.
A typical second hand rifle with some life left in the barrel would be around $1,800 – $2,000, usually with a good selection of the gear required.
Most barrels last around 4,000 rounds and a regular shooter would fire 1,000 to 1,200 shots a year.
The Club has rifles and ammunition for use by visitors and new members and provides tuition.
You would be expected to purchase your own rifle in 3 to 6 months.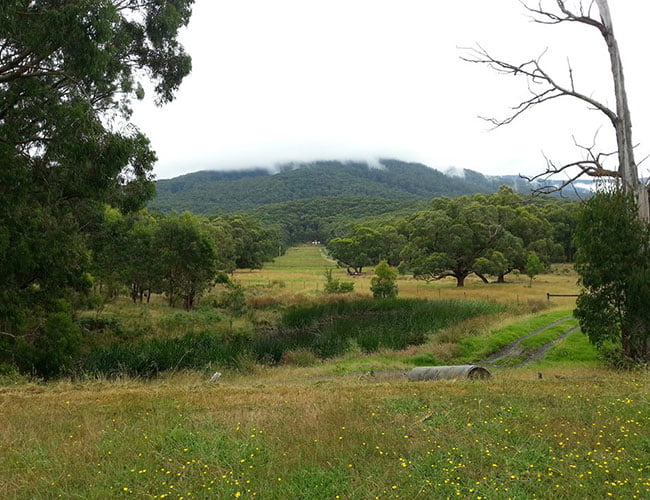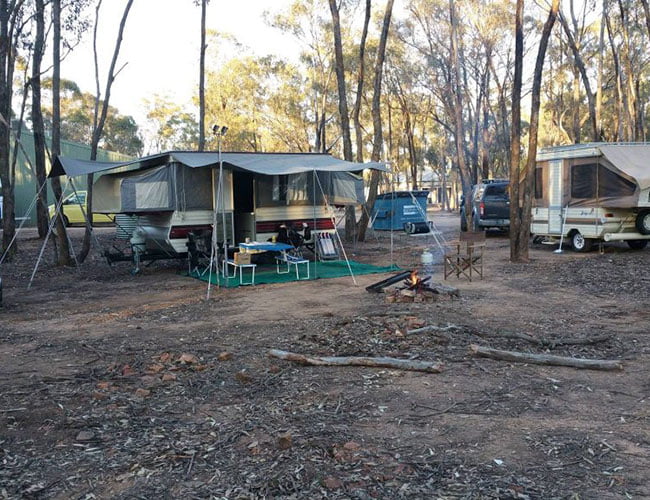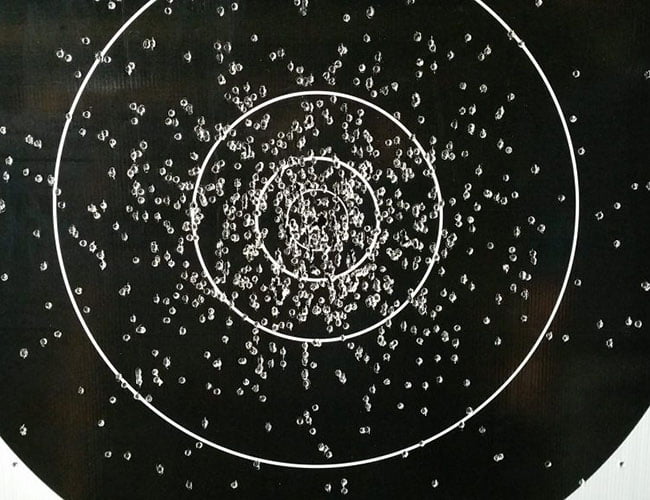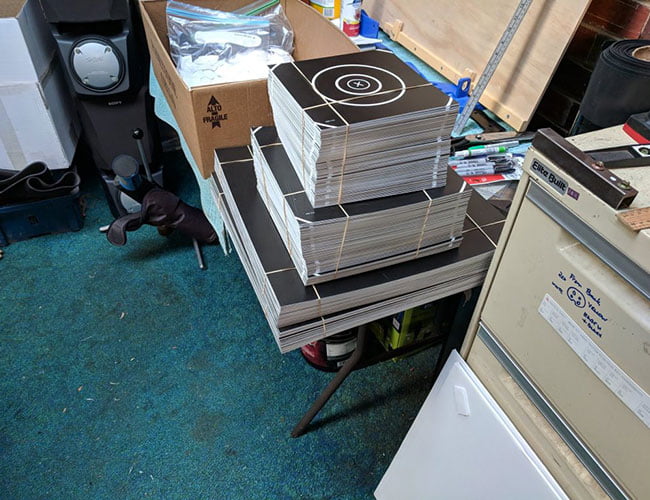 VISITORS
Bone fide visitors are welcome to Club Saturday shoots, have a look at what we do and talk about the sport, rifles and such things.
You would not be shooting on the first visit.
NEXT STEP
You are welcome to come and have a chat.
It is best to touch base via the Contact Page before you come to the range, given a number of the Lilydale Members are active in State Competitions and may not be at the range on a given Saturday.
You need to arrive before 12:30 PM so you can enter the range safely, given we close the entry point to shoot the longer distances and you would then need to walk in around the side of the range through the paddock to get to the firing point.
Please bring ear protection if you have it.
The range licensing conditions do not permit unsupervised use of the range at other times.
There is no cost to use club rifles, but there is an ammunition cost of $30 for 20 rounds when a Member purchases by the box.
If you reload, this can reduce the cost, albeit you need to purchase around $1,000 of reloading gear to reload.  You do not need to reload in the short term, However accuracy can be improved by reloading.
Annual Club subscription for a first year member are in the range $200 to $300 depending on the class of membership taken out.
Range Fee is $10 per week when you shoot.  As a Member you are expected to shoot at least 5 times a year.